I found it in an old Woodcut's Book.
Beautiful Mountain Mahogany
a friend of ours saw a road crew getting ready to burn up....
He got a bunch and traded us for some...
VERY hard wood, desert wood,
American Indigenous folks made dice out of it.
I set it with Turquoise..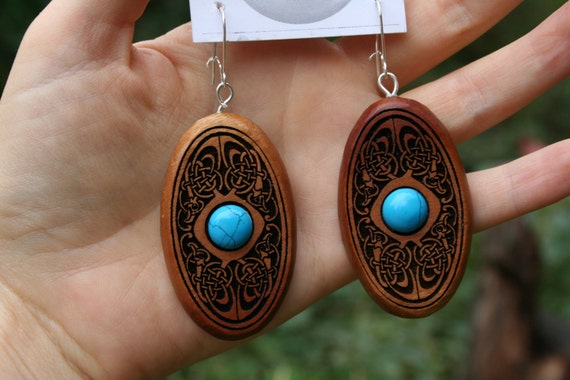 See it in our shop
I call this Desert Sunrise Mountain Mahogany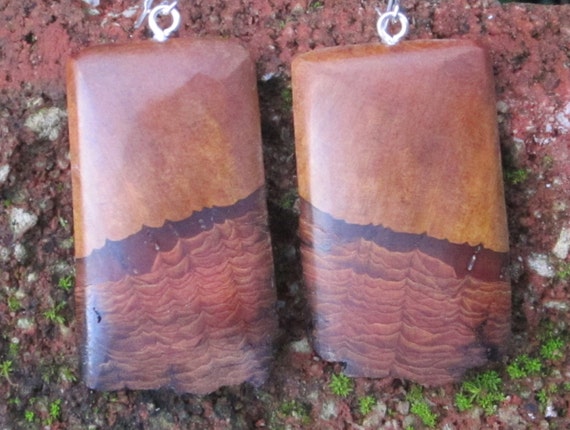 In
In our shop
OK, now the following wood just blows my Mind
It was a Maple tree Branch that sat in our Nettle Bog.
Gettin Naturized (spalted).
I went to cut it up for firewood....
I cut it into blocks with my chain saw then took it up to the Greenhouse to cure over the Winter.
When I went out in Spring and started slowly airing it out...
I knew I was in for some rare amazing stuff/
Finally it was slowly dried enough for me to cut...
Each slice literally had me gasping...
And from one block of wood to the next there was so much variation...
OK, well here it comes, some of the most beautiful woods you will ever see...:
this next one looks like some ancient cave painting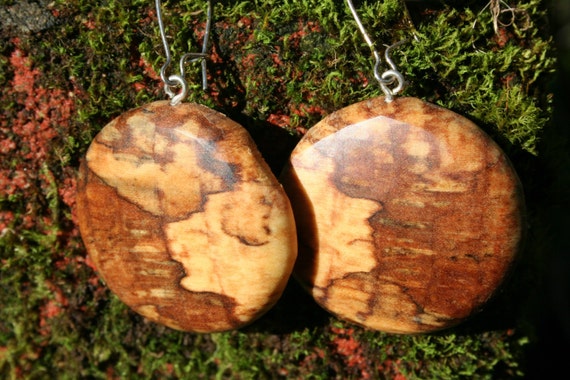 Here's another with amazing pattern and color: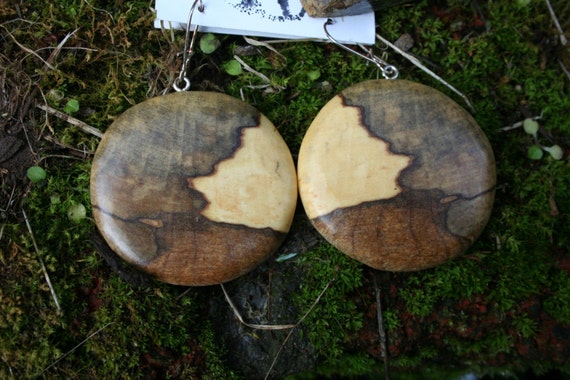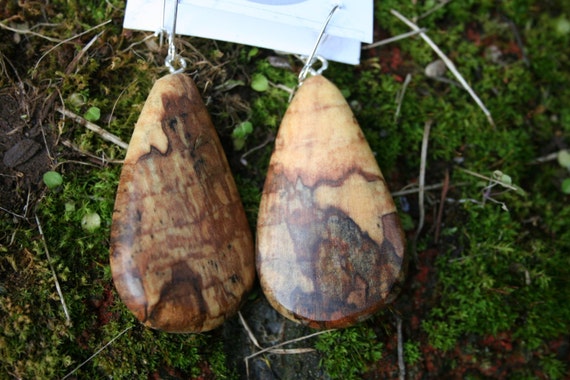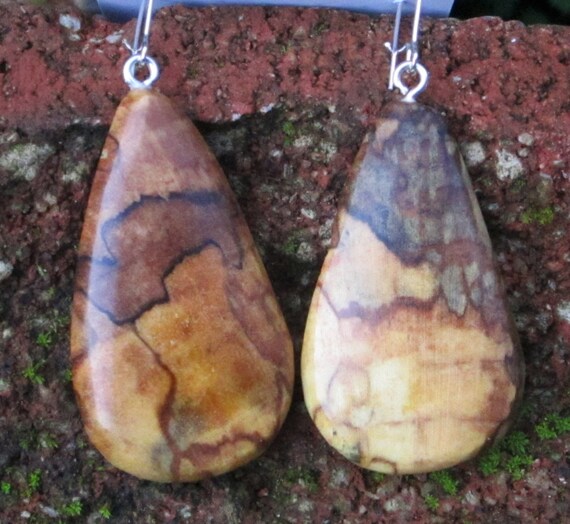 Are these "Organic" or what?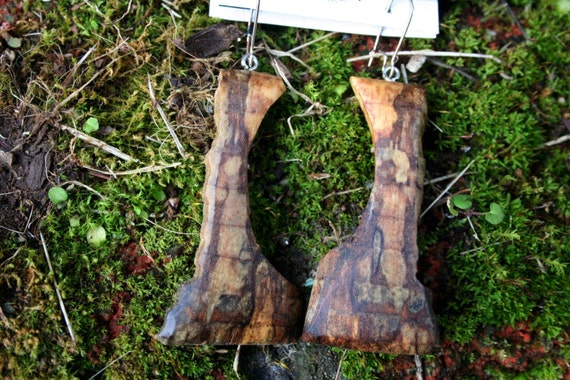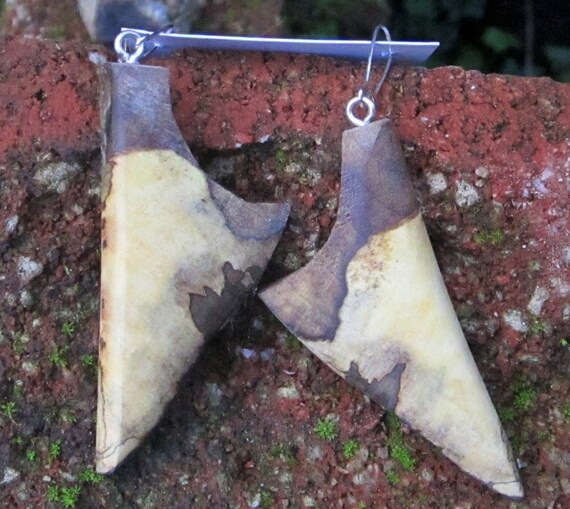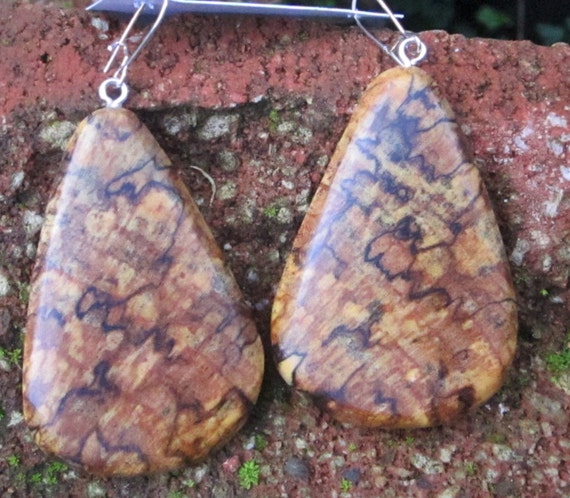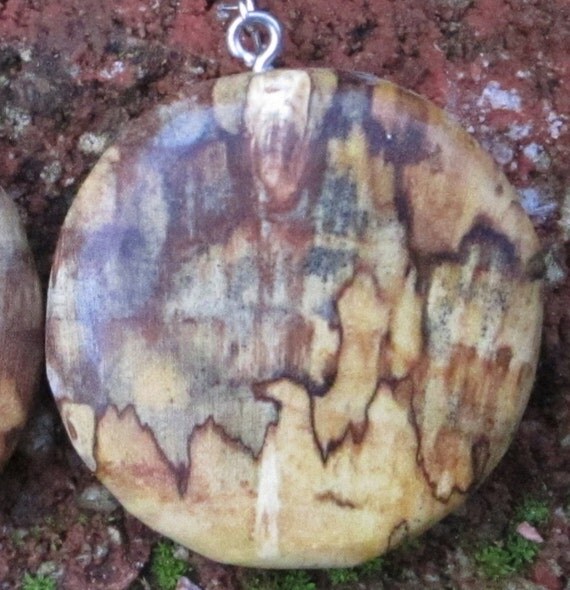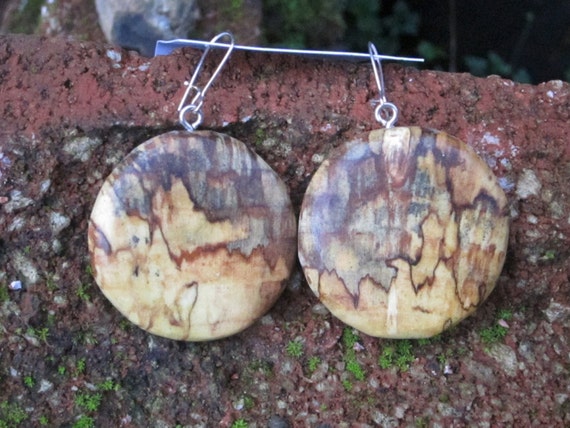 So that's a small sample of those amazing ones...
You just won't see wood that beautiful very often...
So I'll show you some of my new Favorites...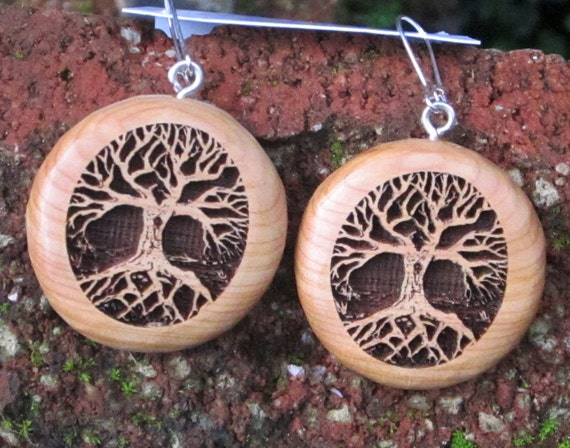 These are Turquoise inlaid in Sassafras,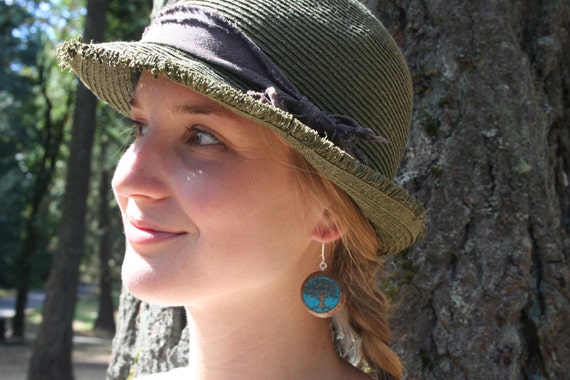 The next ones are in Rosewood that a friend of ours who lives on a boat around Mexico, found down there...and we traded for some.
He say's he's pretty sure it's Honduran Rosewood.
It certainly is Rosewood, can't mistake that smell....YUM.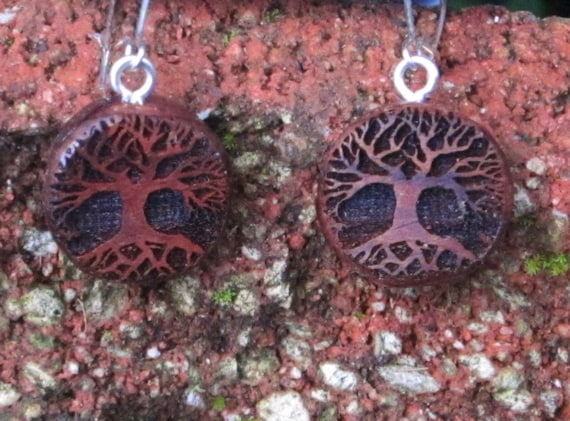 I like these in the Sassafras "logs"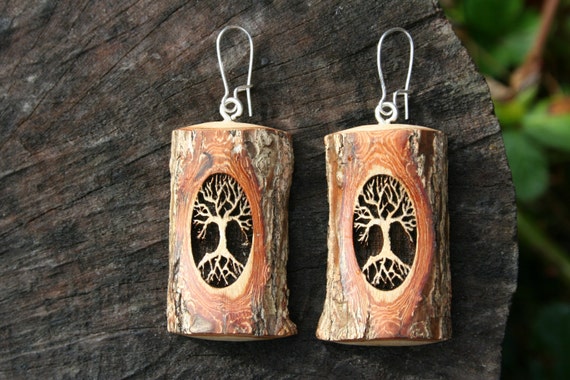 These Myrtlewood ones are our most popular: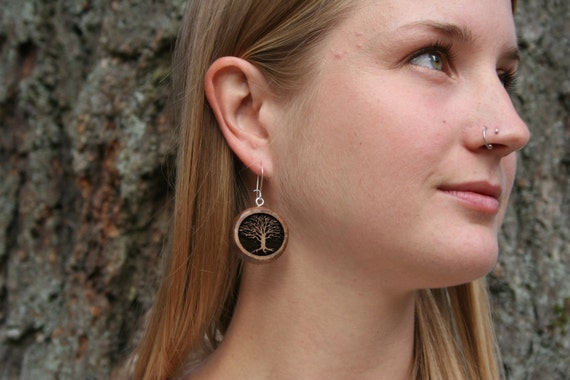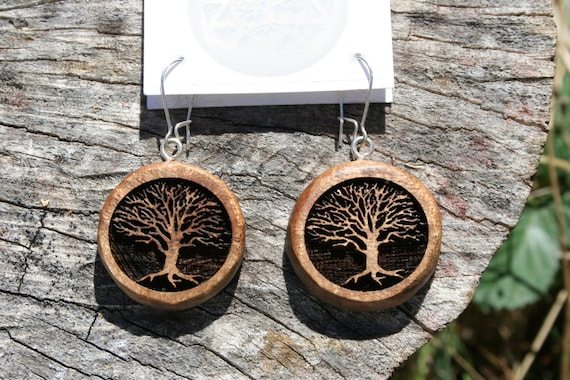 Here's some more in Juniper with the Spiral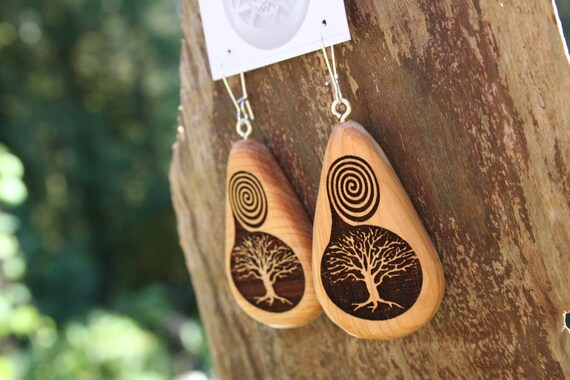 Little tiny trees, dangles and posts,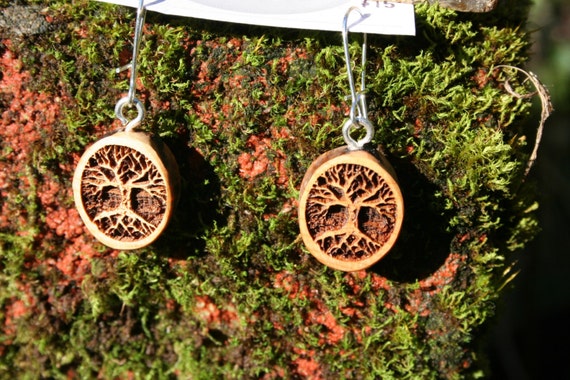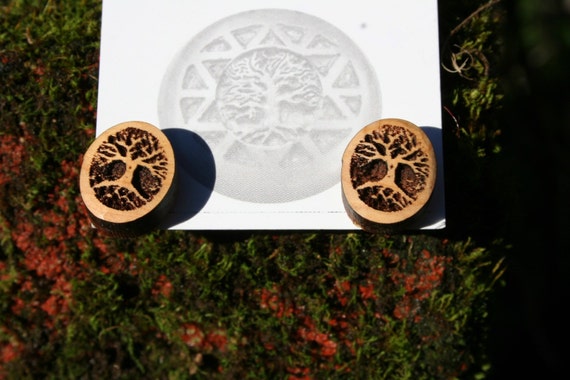 These next ones you may recognize as the Marche Hare
from Alice in Wonderland.
I have a very old copy of that book that once lived in a Plantation House that Thomas Jefferson Built....
And the woman I knew who lived there growing up,
later married a very rich dude,
who rebuilt the plantation house back to the way it was.
My book is all black on the outside from the fire....
That same woman was once married to Tex Connelly, who was the Whip expert in Wild Bill Hickock's Wild West Show....
That woman was amazing, Virginia Richie Harrison Conley
Her Grandfather and Great Grandfather were Presidents of the United States way back when..
ANYWAY, so I've always loved the imagery from that book.
burned it into the wood with my new laser that
changed my life and is saving my body.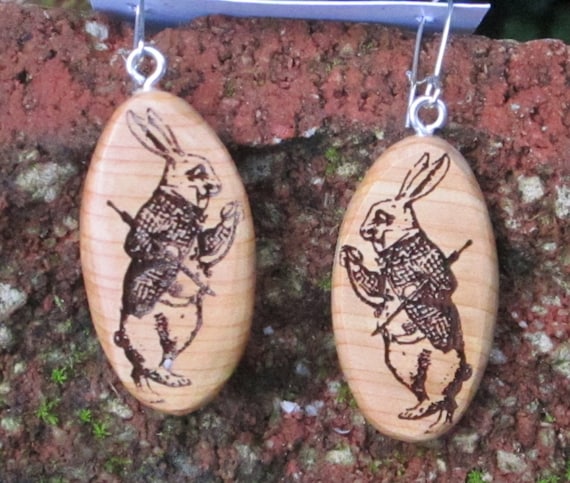 Here's another old woodcut design in Myrtle: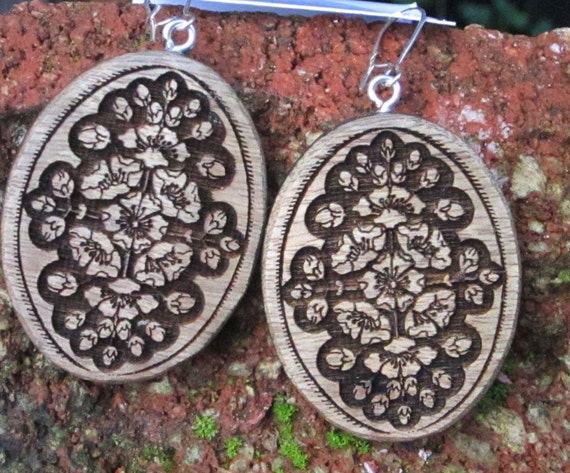 I've been doing a lot with turquoise in them: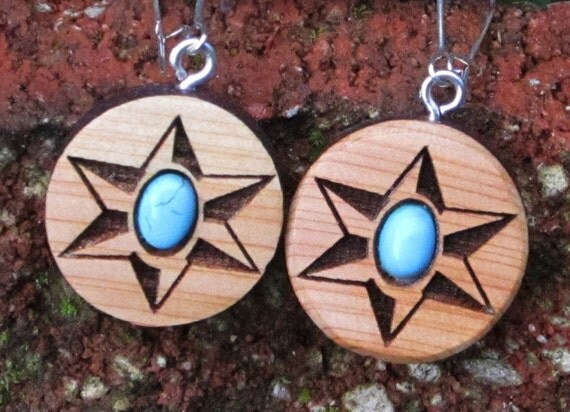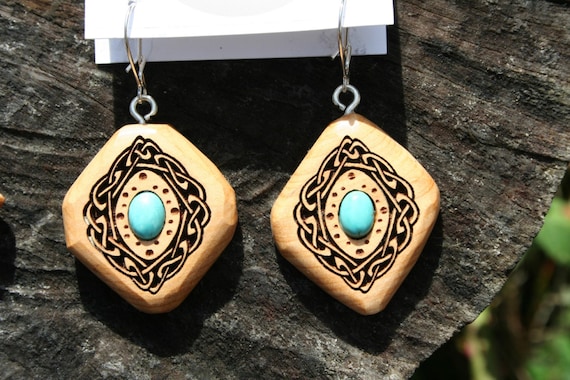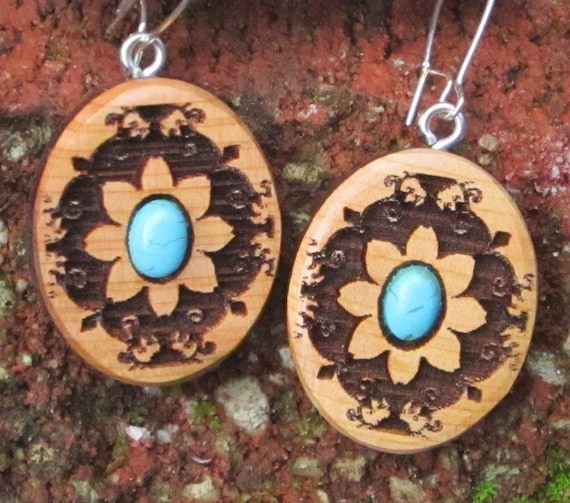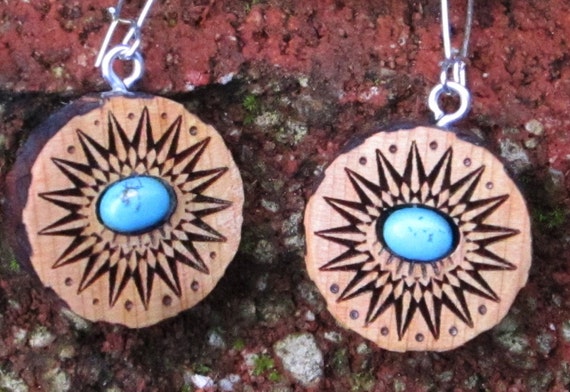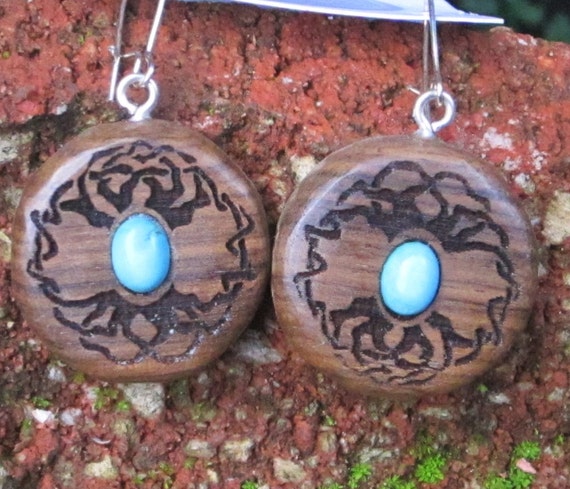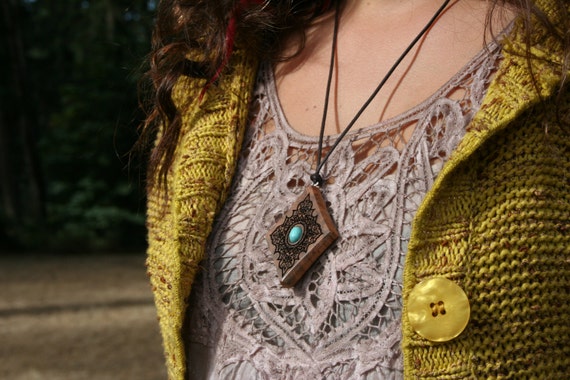 Here are some Tribal Inlay earrings in Mahogany wood
from that 1930's JC Penney store in Seattle.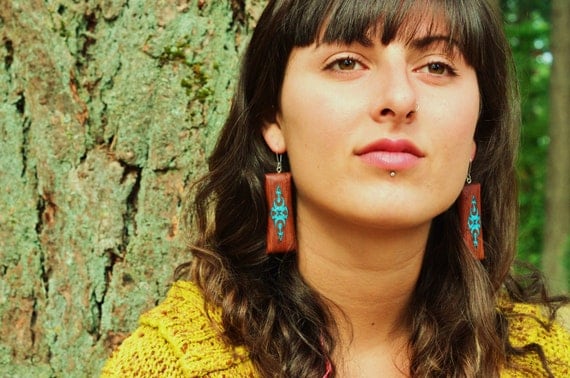 These are Some Taryn drew the design for,
In Mahogany Wood from the floors of a JC Penney
in Seattle that was built in the 30's.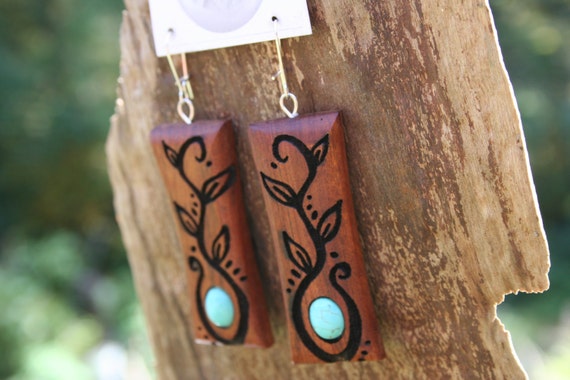 I Like these little Sun Face post earrings.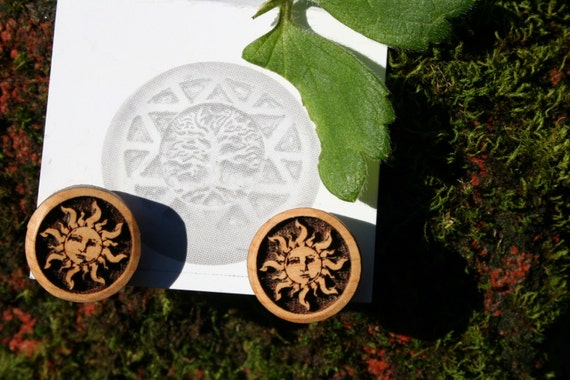 And these are what we call Fairy Wings.
Turquoise in Myrtlewood...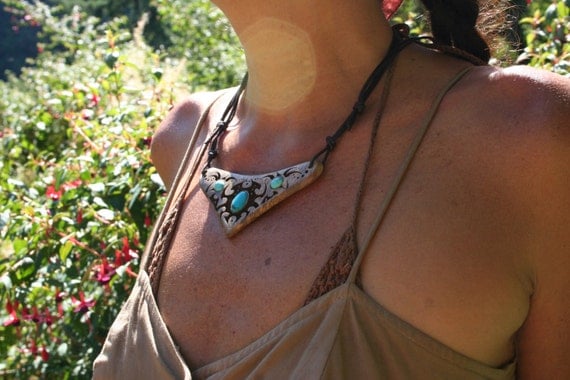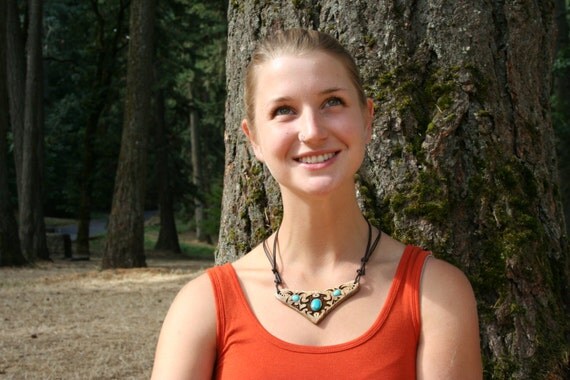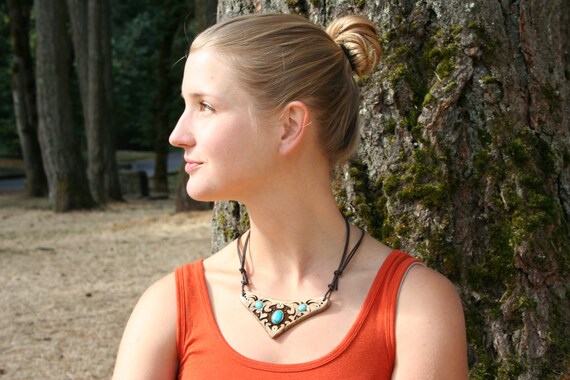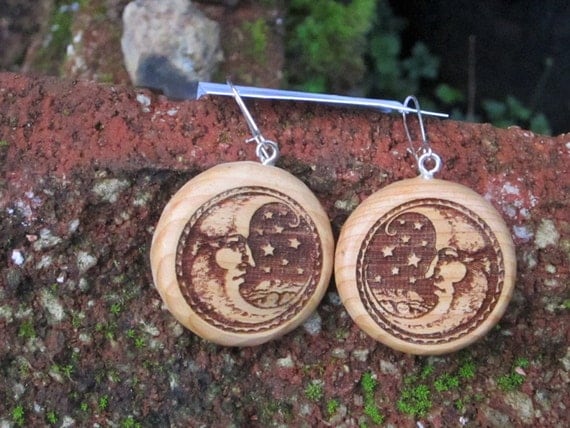 These bee's are very popular..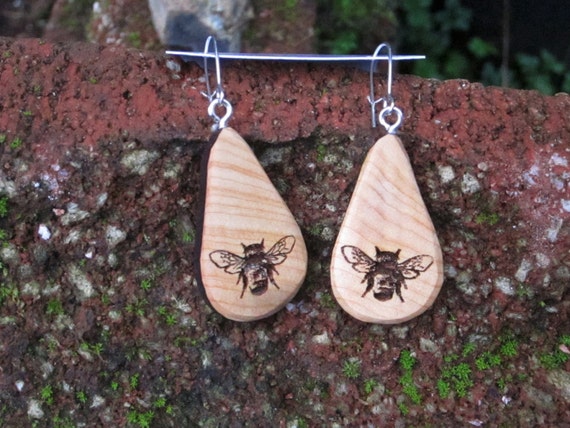 I wish I had a closeup of these to show you.
Another very old woodcut that I made to set a stone with.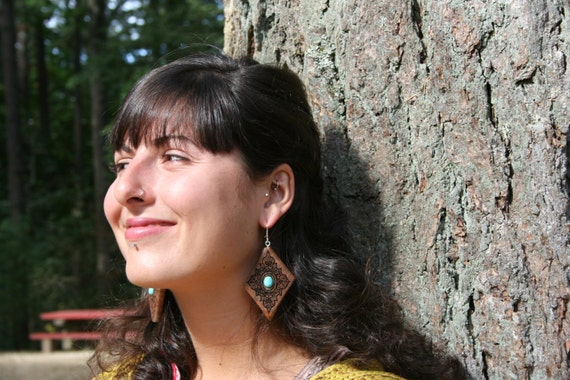 OH YEAH, I'm also doing magnets,
I have a ton, but not loaded on the store yet.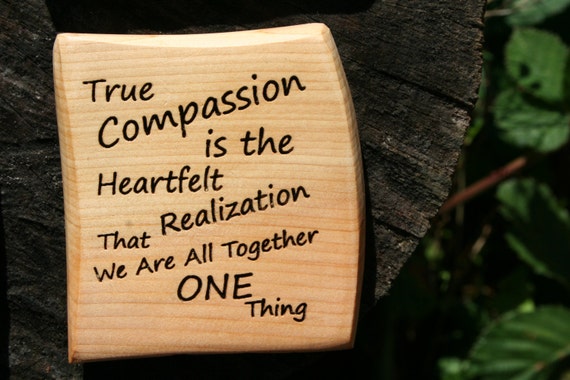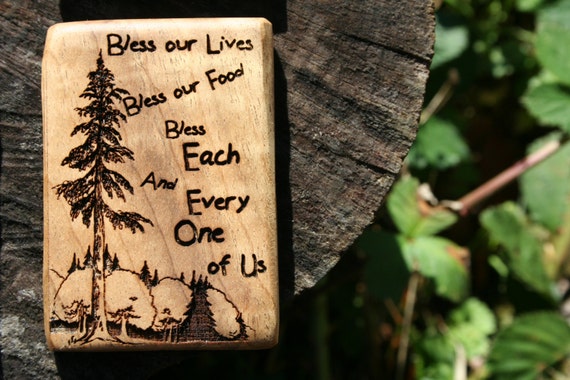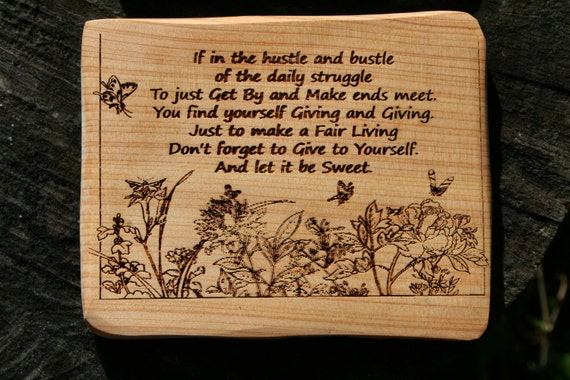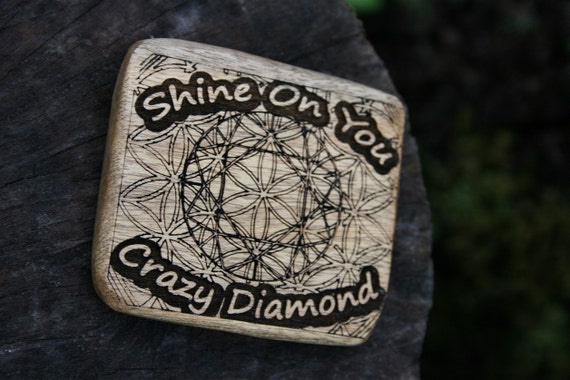 Well, that's the short version.
I haven't been as inspired to load up my shop.
But this time of year without Market Happening..
So this is a little sampling